Aprenda e Domine
As 3 práticas do slow marketing
Conheça a Consultoria Individual 
MEU OBJETIVO É ENSINAR QUE É POSSÍVEL TER
INTUIÇÃO COM ESTRUTURA E LIBERDADE COM DISCIPLINA
A autenticidade vem da sua intuição, mas ela sozinha não consegue estruturar uma estratégia de marketing. Você empreende porque quer liberdade, mas sem disciplina você perde o foco no que realmente importa.
Eu sei que você tem muito orgulho do negócio que construiu até aqui. Mas ele chegou em um ponto onde você não sabe mais o que fazer para ter mais clientes.
Sua estratégia marketing é trocar toda hora de estratégia e isso bagunça todo o resto. Neste momento a única coisa que você consegue é sentir culpa, medo e desespero por não estar fazendo o marketing que gostaria.
A sua mensagem parece que nunca chega nas pessoas certas e você já não sabe mais o que fazer e dizer nas redes sociais para atrair mais clientes.
Independente de como está sua relação com o marketing neste momento, eu sei que você quer crescer, impactar mais pessoas e ganhar mais dinheiro. E é por isso que está aqui.
Precisar fazer marketing, não saber o que fazer e se render às táticas do marketing tradicional para cumprir tabela.
Testar várias estratégias de marketing diferentes, se perder e não saber qual delas é a melhor para o seu negócio.
Ser um empreendedor consciente, que quer impactar o mundo positivamente e está a um passo de ter certeza de que está no caminho certo.
estou aqui para ajudar a construir a sua melhor estratégia de marketing de longo prazo.
Coaching 101
AS 3 PRÁTICAS DO SLOW MARKETING
Sessions
Para criarmos juntos a sua melhor estratégia de marketing de longo prazo, no seu ritmo, do seu jeito.
O objetivo deste processo é você conhecer tão bem seu negócio, seu cliente e o marketing que dá certo para você, que será muito mais simples e fácil divulgar sua marca para potenciais clientes.
Além de transformar o marketing em um hábito saudável e prazeroso, para que você tenha consistência no longo prazo.
 São 8 semanas comigo entendendo as práticas do slow marketing e como aplicá-las para que seu marketing se desenrole e seu negócio cresça.
Prática 1: Autoconhecimento de Negócio
2 encontros para mergulhar na história do seu negócio até aqui, quais são seus pilares de comunicação autêntica e seu ponto de vista em relação ao seu trabalho. O objetivo dessa prática é te posicionar como uma referência na sua área. 
Prática 2: Compreender e reconhecer seu cliente ideal
2 encontros para definir o que é relevante para seu cliente, quem é ele e qual o melhor momento para vocês trabalharem juntos. O foco será trazer o melhor cliente para perto de você.
Prática 3: planejar a melhor estratégia de marketing
4 encontros para desenhar a melhor estratégia de marketing para você e seu negócio, baseada nas suas habilidades, forças e preferências. Vamos olhar para o planejamento e formatos de conteúdo, como e onde distribuí-los, como acionar sua rede de contatos e analisar os resultados dessas ações. 
Desta caminhada você sai com :
DESSA caminhada VOCÊ SAI COM:
The best moment for us to work together
Se você é essa pessoa e acredita que a Consultoria vai te ajudar a finalmente ter a melhor estratégia de marketing agende já seu bate papo!
SOME QUESTIONS THAT MAY ARISE:
What kinds of business can the Coaching 101 help the most?
The program fits better for businesses that sell services and have been running for more than 1 year consistently.
If you work in human development of any kind, like coaching, therapy, healing work and work mostly alone, then the program is for you. 
What is your experience in business, digital marketing and coaching?
I have a degree in business administration with a postgraduate degree in international marketing. I've worked with sales and customer service for more than 10 years and I am constantly updating my knowledge on trends, impacts and concepts of sustainable and conscious business, digital marketing and mental health.
Trouxe a abordagem do Slow Marketing para o Brasil em 2018 e desde então pude apoiar pessoas que criaram negócios maravilhosos, que você verá  nos depoimentos logo abaixo.
It will be an honor to be part of your journey too!
Does the process have a pre-determined content or curriculum?
A Consultoria trabalha a construção de uma estratégia de marketing exclusiva para cada cliente, baseada nas 3 práticas do Slow Marketing. Há uma ordem lógica de trabalho mas não um currículo fixo, porque acredito que cada negócio está em um momento diferente, é liderado por uma pessoa diferente e por isso tem necessidades diferentes que são atendidas de forma exclusiva.
I'm in a delicate moment financially, needing more clients. Will your coaching help me?
If you are in a moment where money is a necessity for whatever reason, this program is not for you. This process focus on long term results and does not teach or encourage hacks to accelerate the growth and revenue generation.
Testimonials
WHAT THEY SAY ABOUT MY WORK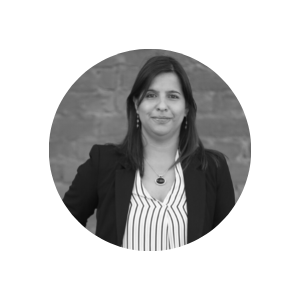 "Consulting with Ana was a "Slow Growth" moment.
After being very sure that "accelerated digital marketing" was not for me and the people I work with, there was a loneliness and uncertainty of "so how will I do this?". Finding Slow Marketing through Ana's narrative, welcome and insights, was like finding my "tribe", it was recharging with oxygen that it is possible to work with purpose, at our pace, being professional and ethical. Ana's communication is sweet and assertive, secure and flexible. The contents we navigate during the consultancy are creative and practical. It was the best investment you made this year in me, and in my business!"
Paula Costa
~Yes Momy you Can~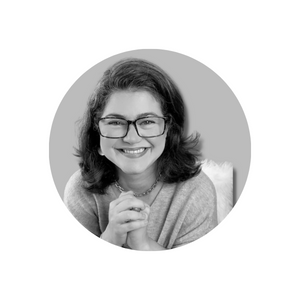 "Ana showed me a fantastic universe of knowledge and respect for others, based on respect for myself. She manages to bring strategies with a tactical but human focus, which enchanted me a lot. There are those who say that pragmatism is the opposite of sensitivity and Ana manages that the two characteristics coexist in perfect harmony."
Ale Lobo
~Start Arch Incubadora de Empresas~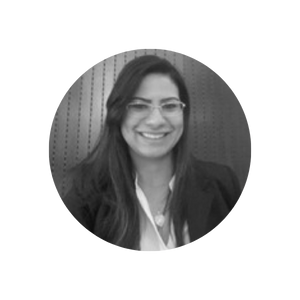 "Ana Fragoso is assertive, transparent and affectionate! Always providing true feedback about my service. You know that feeling of having done a super competent and professional job, but with your childhood friend? It was light, fluid and exciting! The consultancy was rich in content, motivating, full of welcome and support! Worth it! Gratitude forever!"
Ana Palmesciano
~Gestão do Cuidado em Saúde~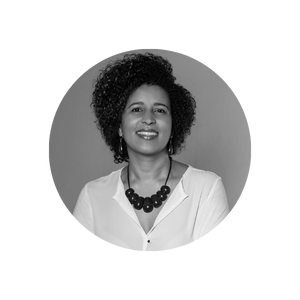 "The coaching with Ana was exactly what I needed at this point in my business. She explains the concepts clearly and makes the necessary bridges so that I can apply them in my business. I felt very well guided and supported. The insights she gave into my business were genius! In addition to all this, Ana is a very dedicated professional, in constant development and sensitive to the subjectivities of the work of entrepreneurs like me. I highly recommend it!"
Marina Nabão
~Embodiment Coaching~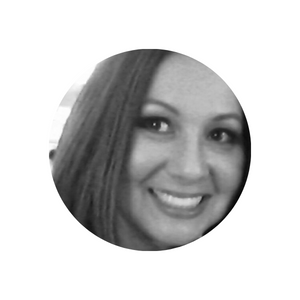 "Finding a more sustainable way of conducting marketing – through choosing the best positioning, strategic thinking and generating opportunities – is a treasure to be shared. There was a balance between the firmness and delicacy of the lessons, professional exchanges and guidance, which made my experience at the Slow Marketing Consultancy, with Ana Fragoso, very special. "
Marilda Romero
~Feng Shui Contemporâneo~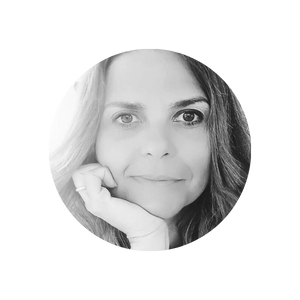 "Slow Marketing was the breath of fresh air I needed to demystify the weight of digital marketing. Step by step Ana guided me in this process of getting to know my work and "forced" me to reflect with time on such important issues that are the basis of digital marketing. What I felt after our sessions: clarity! And I said to myself: "this is the path I want to follow!". Slow Marketing is about acting, not reacting. It is respect for our own rhythm and our values. It is also respecting our interlocutors. Thank you Ana!"
Sofia Pereira
~Academy 4 You~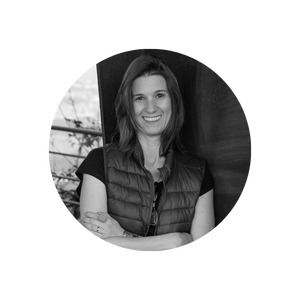 "The Slow Marketing process with Ana brought me tranquility, clarity, focus, organization regarding the planning of my services and dissemination of it, without violating me like other methods I had already tried. In addition to the amazing methodology, Ana is a super competent, serious, responsible and committed professional! I love it and recommend it!"
Andrea Aguiar
~Gestora de Bem Estar~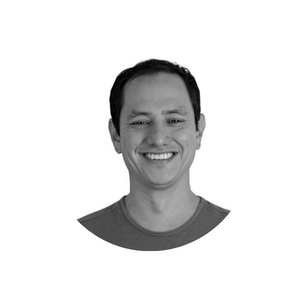 "Consulting with Ana was an opportunity for which I am very grateful. After studying "traditional digital marketing" and doing everything the "marketing gurus" tell me to do, I realized that it just wasn't for me. For a few moments I even doubted my ability as a professional or to communicate properly. The consulting process brought me back to my values ​​and rescued my confidence in communicating on the internet. It brought a sense of clarity and lightness, as well as the security of knowing that there is a truer way to develop my work. I recommend it to everyone who has been working in the market for some time and wants to see their work as a business, with structure, organization and coherence."
Rodrigo Furuta
~Meditação & Mindfulness~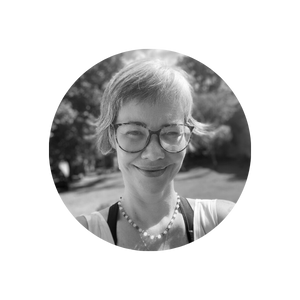 "It was a wonderful process, of self-knowledge about my motivations and about the self-imposed constraints I was subjecting myself to. Ana mirrored my real size, she was like a midwife of the future dimensions that my business can reach, as long as I take good care of the pregnancy that is taking place in the present! I loved it, got emotional and changed many attitudes in relation to my positioning in practice."
Karina Schmidt 
~Fio Vermelho Biografia~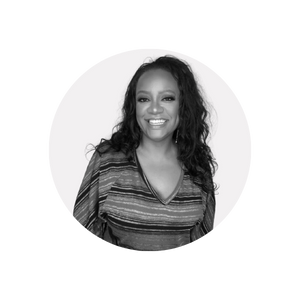 "Ana, you are a professional who crossed my path at the right time. I can't even remember exactly what my business was like before I worked with you. It was and is a true watershed! Now just fly and prosper a lot. Thank you very much!"
Dalva Corrêa
~Batida Perfeita~