Chega de sofrer com o Marketing
Tenha um marketing efetivo, consciente e slow
Consultoria Individual em 4 etapas
ESTRUTURAR, SISTEMATIZAR, ORGANIZAR E PLANEJAR.
SABER PARA ONDE IR E OS PRÓXIMOS PASSOS.
É AQUI QUE VOCÊ CHEGA DEPOIS DA CONSULTORIA.
Eu sei que você tem orgulho do negócio que construiu até aqui. Mas ele chegou em um ponto onde você não sabe mais o que fazer, nem para onde quer ir e não está gostando para onde ele está indo.
Seu marketing está repetitivo, sem criatividade e muito reativo. Só faz alguma coisa quando se vê sem novos clientes entrando ou quando alguém te fala que tem uma trend nova.
Sua mensagem está clara na sua cabeça, mas você simplesmente não consegue colocá-la para o mundo de um jeito que as pessoas entendam.
Seu negócio está pronto para crescer, dar um salto maior, mas não tem a estrutura necessária para isso em termos de simplicidade e organização interna.
Independente do seu desafio neste momento, eu sei que você quer crescer, impactar mais pessoas e ganhar mais dinheiro.
Você sabe que precisa do marketing mas não aceita mais as táticas do marketing tradicional porque elas simplesmente não te representam.
Já faz e testa muitas de suas ideias, mas percebe que poderia ir além e não sabe como fazer um marketing melhor para crescer.
É um empreendedor consciente, que quer impactar positivamente sua comunidade e já sabe o que vai fazer para isso acontecer, só falta ter certeza de que está no caminho certo.
Quando você evolui profissionalmente,  seu marketing precisa mudar para acompanhar esse crescimento.
Slow Business & Marketing
DE SLOW MARKETING & BUSINESS
Meetings
Para você entender o que fazer para ter um negócio sustentável no longo prazo, no seu ritmo.
O objetivo deste processo é você conhecer tão bem seu negócio que será muito mais simples e fácil divulgá-lo para potenciais clientes.
Também vai transformar o marketing em um hábito saudável e prazeroso, para que você tenha consistência no longo prazo.
 4 encontros  para entender os passos que precisa dar para que seu marketing se desenrole e seu negócio cresça.
STEP 1:
Vamos mergulhar na história do seu negócio até aqui, os grandes passos que pretende dar e quais seus principais desafios para realizá-los.
STEP 2:
Vamos aprofundar sua plataforma (identidade, reputação, nicho e mensagem) para mostrar o seu real tamanho hoje e o tamanho que poderá ter no longo prazo. Olhamos para suas ações de marketing atuais e como elas impactam seu negócio. 
STEP 3:
Vamos olhar os serviços que está vendendo atualmente para simplificá-los e organizá-los de forma que as pessoas entendam se estes serviços são mesmo para elas. O foco aqui é desenhar uma esteira de serviços ou um serviço que sustente sua vida e seu negócio.
STEP 4:
We will define the best marketing strategy for you and your business, based on your skills, strengths and preferences. I will ask you to show me the paths that exists for you and we'll find new ways to drive more people to your door.
DESSA JORNADA VOCÊ SAI COM:
The best moment for us to work together
O objetivo da consultoria é organizar sua mente para que você consiga fazer um marketing efetivo e slow.
Se você acredita que a Consultoria de Slow Business e Marketing é o caminho que gostaria de percorrer neste momento, agende já seu bate papo!
SOME QUESTIONS THAT MAY ARISE:
What kinds of business can the Coaching 101 help the most?
A consultoria faz mais sentido para negócios que vendem serviços e que rodam há mais de 1 ano consistentemente.
Se você trabalha com desenvolvimento humano de qualquer tipo, é coach, terapeuta e trabalha principalmente sozinho, a consultoria é para você. 
What is your experience in business, digital marketing and coaching?
I have a degree in business administration with a postgraduate degree in international marketing. I've worked with sales and customer service for more than 10 years and I am constantly updating my knowledge on trends, impacts and concepts of sustainable and conscious business, digital marketing and mental health.
Trouxe a abordagem do Slow Marketing para o Brasil em 2018 e desde então pude apoiar pessoas que criaram negócios maravilhosos, que você verá os depoimentos logo abaixo.
Será uma honra fazer parte da sua jornada também!
Does the process have a pre-determined content or curriculum?
Coaching 101 exists to build a bridge between where you are today and where you would like to go, based on the premises and concepts of Slow Business and Slow Marketing. There is a logical order of work but not a pre-defined curriculum because each business is at a different stage, is led by a different person and therefore has different needs that are met in an exclusive way.
I'm in a delicate moment financially, needing more clients. Will your coaching help me?
Por favor não entre em contato se você está em um momento onde dinheiro é sua prioridade, por qualquer que seja o motivo. Os resultados do meu trabalho tem foco no médio-longo prazo e não ensina ou fomenta hacks para acelerar o processo de crescimento e geração de receita.
Testimonials
WHAT THEY SAY ABOUT MY WORK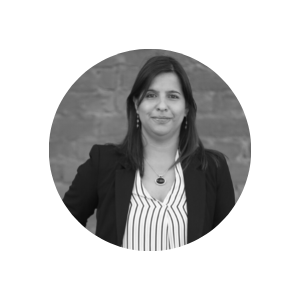 "Fazer a consultoria com a Ana, foi um momento de "Slow Growth".
Depois de ter muita certeza de que o "marketing digital acelerado" não era para mim e para com quem eu trabalho, ficou uma solidão e incerteza de "então como farei isto?". Encontrar o Slow Marketing através da narrativa, acolhimento e insights da Ana, foi encontrar a minha "tribo", foi recarregar oxigénio de que é possível sim trabalhar com propósito, no nosso ritmo, sendo profissional e ética. A comunicação da Ana é doce e assertiva, segura e flexível. Os conteúdos que navegamos durante a consultoria são criativos e práticos. Foi o melhor investimento que fez este ano em mim, e no meu negócio!"
Paula Costa
~Yes Momy you Can~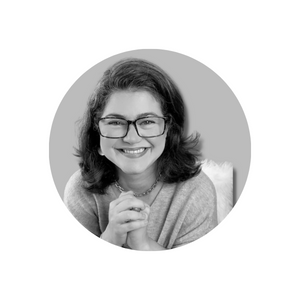 "A Ana mostrou-me um universo fantástico de conhecimento e respeito ao próximo, a partir do respeito a mim mesma. Ela consegue trazer estratégias com foco tático porém humano, isso encantou-me imenso. Há quem diga que pragmatismo é o oposto de sensibilidade e a Ana consegue que as duas características convivam em perfeita harmonia."
Ale Lobo
~Start Arch Incubadora de Empresas~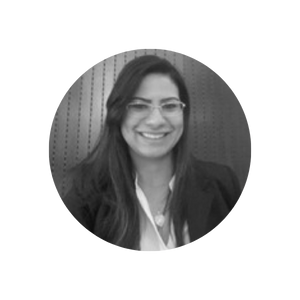 "Ana Fragoso is assertive, transparent and affectionate! Always providing true feedback about my service. You know that feeling of having done a super competent and professional job, but with your childhood friend? It was light, fluid and exciting! The consultancy was rich in content, motivating, full of welcome and support! Worth it! Gratitude forever!"
Ana Palmesciano
~Gestão do Cuidado em Saúde~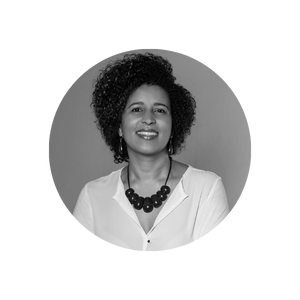 "The coaching with Ana was exactly what I needed at this point in my business. She explains the concepts clearly and makes the necessary bridges so that I can apply them in my business. I felt very well guided and supported. The insights she gave into my business were genius! In addition to all this, Ana is a very dedicated professional, in constant development and sensitive to the subjectivities of the work of entrepreneurs like me. I highly recommend it!"
Marina Nabão
~Embodiment Coaching~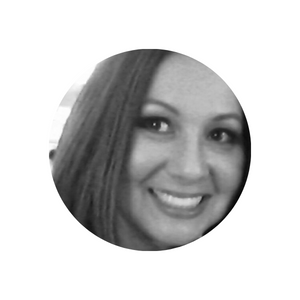 "Encontrar uma forma mais sustentável de conduzir o marketing – através da escolha do melhor posicionamento, pensamento estratégico e geração de oportunidades – é uma riqueza para ser compartilhada. Houve um equilíbrio entre a firmeza e a delicadeza das lições, trocas profissionais e orientações, que tornaram a minha experiência da Consultoria de Slow Marketing, com a Ana Fragoso, muito especial. "
Marilda Romero
~Feng Shui Contemporâneo~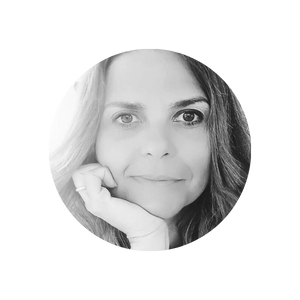 "Slow Marketing was the breath of fresh air I needed to demystify the weight of digital marketing. Step by step Ana guided me in this process of getting to know my work and "forced" me to reflect with time on such important issues that are the basis of digital marketing. What I felt after our sessions: clarity! And I said to myself: "this is the path I want to follow!". Slow Marketing is about acting, not reacting. It is respect for our own rhythm and our values. It is also respecting our interlocutors. Thank you Ana!"
Sofia Pereira
~Academy 4 You~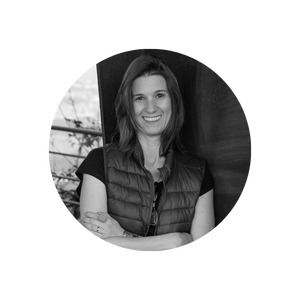 "The Slow Marketing process with Ana brought me tranquility, clarity, focus, organization regarding the planning of my services and dissemination of it, without violating me like other methods I had already tried. In addition to the amazing methodology, Ana is a super competent, serious, responsible and committed professional! I love it and recommend it!"
Andrea Aguiar
~Gestora de Bem Estar~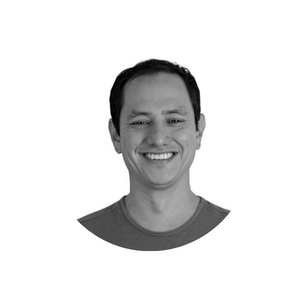 "A consultoria com a Ana foi uma oportunidade pela qual sou muito grato. Após estudar o "marketing digital tradicional" e fazer tudo que os "gurus do marketing" dizem para fazer, percebi que aquilo tudo não era para mim. Por alguns momentos até mesmo duvidei da minha capacidade como profissional ou de comunicar adequadamente. O processo da consultoria me trouxe de volta para meus valores e resgatou minha confiança em me comunicar na internet. Trouxe uma sensação de clareza e leveza, além da segurança de saber que há um caminho mais verdadeiro para desenvolver meu trabalho. Recomendo à todos que já atuam por algum tempo no mercado e querem ver seu trabalho como um negócio, com estrutura, organização e coerência."
Rodrigo Furuta
~Meditação & Mindfulness~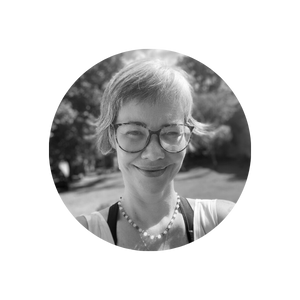 "It was a wonderful process, of self-knowledge about my motivations and about the self-imposed constraints I was subjecting myself to. Ana mirrored my real size, she was like a midwife of the future dimensions that my business can reach, as long as I take good care of the pregnancy that is taking place in the present! I loved it, got emotional and changed many attitudes in relation to my positioning in practice."
Karina Schmidt 
~Fio Vermelho Biografia~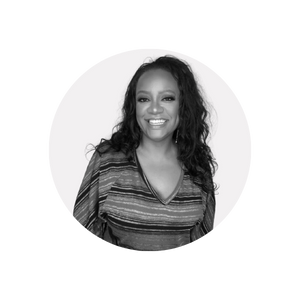 "Ana, you are a professional who crossed my path at the right time. I can't even remember exactly what my business was like before I worked with you. It was and is a true watershed! Now just fly and prosper a lot. Thank you very much!"
Dalva Corrêa
~Batida Perfeita~